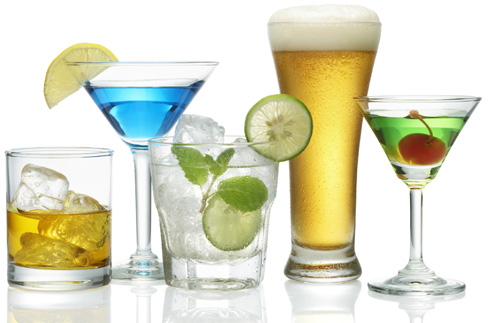 This is most likely not the first article you've read on the subject, and with the New Year in swing, it most certainly won't be the last. BUT we live in New Orleans so we have to talk about, drinking. Last month I decided to challenge myself to 30 days without drinking. This came after Halloween, Tulane homecoming, and a series of nights out on Frenchman left me feeling bloated and quite frankly depressed. While my timing during the holiday season wasn't ideal, I figured if I could make it through a month without drinking at holiday parties I could survive anything. Here's what happened…
I Got A Better Night's Sleep
While you may feel you sleep better after that second glass of wine, that is not the case according to studies found in the journal "Alcoholism: Clinical and Experimental Research". Alcohol before bed may help you fall asleep faster but it won't KEEP you asleep and can cause you to wake up feeling less rested overall. I knew I would miss my glass of red wine on the couch before bed so I created my own nighttime routine. I made my lunch for the following day, laid out my clothes, then read a book in bed. The next day I found myself arriving to work earlier and felt more energized throughout the day.
Going Out Wasn't Boring
As a 22-year-old living in New Orleans with a passion for live music…going out is practically penciled into my weekly schedule. My friends were extremely supportive of the challenge and I even got my roommate to tag along for most of it! My only concern was how my music lover acquaintances would respond when they saw me out at a show sans beer in my hand. To my surprise, NO ONE CARED. I got a few comments… mostly, "I wish I could do that" responses and that was it. Everyone carried on and enjoyed the show. The best part…my night wasn't foggy and I remembered each song perfectly.
It Prompted Other Healthy Decisions
I was able to work out in the morning because I wasn't hungover. I was less likely to find myself eating Canes because I wasn't hungover. You get the pattern. When you feel good it is easier to continue participating in feel-good activities.
I Have a Better Relationship With Alcohol Now
I don't discriminate between beverages. Seriously, I love them all. So taking this break was not easy BUT it did make me appreciate alcohol. Instead of having a beer just for the sake of having a beer I began monitoring when I drink and why. I began to see alcohol as a special occasion beverage instead of something to consume after a long day at work.
SO…if you ever find yourself on a break with alcohol; best of luck. It isn't easy but in my experience the pros outweigh the cons.